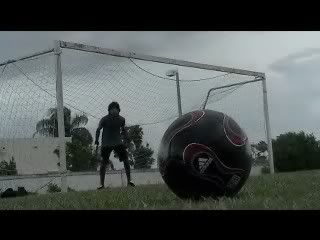 Well, Anthony didn't make it into Spring Select this year, but his coach wants to take him into tournaments.
I talked to Coach Lenny tonight and he was telling me that it is GREAT FUN! I am stoked over this opportunity!!! Coach wants Ant to be his "designated keeper". He thinks he has some great potential.
Anthony's first tournament game will be in Laughlin, Nevada on February 21 & 22. Of course we will be traveling & staying in a hotel, but what fun! We know we gotta start saving up & we'll see about Adriana's SS schedule.
I am praying that I will be healed enough to make the trip out there to watch him also.
We have a friend that is willing to sponsor Anthony, so that's more good news and we will definitely have them coming to as many games as possible!!!
I am just over stoked over all of this. Not only is my son being chosen to be in tournament games, but the fun as a family and friends is going to be unbeatable too!

After I left the field and was driving home I was thinking of the conversation I had with Coach. His first question to me was...Still no baby?
I told him, "No, we will be having a c-section on the 20th of Jan."
His response was, "What!?! Right in the middle of tournament!?!"
Yeah, I know...
But it made me realize,,,Coach knows me!
He knows I am at every game of Anthony's.
He knows I am the mom that is screaming from the sideline.
He knows I am the one who will support the team no matter win or loose.
So after him telling me that, it was actually a complement to me that, "I won't be at the last game of tournament."
Well, I gotta do what I gotta do. Jose will be there & Anthony will know I'm there in spirit.
I will keep all the games posted. Until then...